Professional Software for Pet Sitters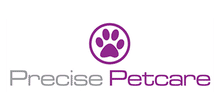 The Modern Paws is proud to carry Precise in Tampa, Florida. Precise Petcare was co-created by a pet sitting business owner and a web developer to combine a perfect blend of knowledge and talents specifically for this industry. Adam and Lynn Smith, the co-creators of Precise Petcare, understand first-hand what your needs are as a pet sitting business owner. We have built each aspect of the software and continuously update and improve our system – without having to rely on outside talents to delay the process!
Adam Smith is a freelance web designer and developer with over 10 years of experience in building dynamic web applications. Other areas of expertise include user interface design, e-commerce, SEO, responsive web design and graphic design. In short, he makes sure everything about Precise Petcare is easy to use and looks great.
Come visit our pet supply store in Tampa, FL specializing in quality food, treats, and supplies for cats and dogs.